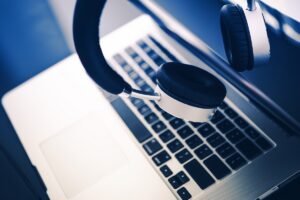 Robust VOIP Solutions & Business Phone Systems
The contemporary ever-competitive business environment necessitates robust and effective communication technologies. Caltalis is a recognized VOIP solutions provider with an industry leading portfolio and proven track record. Over the years, we have empowered a wide array of businesses with sophisticated communication systems. We offer a wide range of telephony solutions from VOIP solutions to vendor independent design services as well as implementation & support.
The only constant in Technology is change. For many companies, making practical use of technology requires the advice of a Technology Consultant. Caltalis Consultants advise companies on the scope and dimensions of Technology and its impact on business.
We pride our highly experienced pool of qualified VOIP experts offering a whole suite of solutions to your enterprise. Our extensive knowledge of various VOIP technologies helps us cater to your specific business needs inclusive of implementation, customization, and optimization apart from operational gap analysis and software engineering.
Ground-breaking systems with VOIP solutions
Transform your telecommunication systems with robust and ground-breaking voice systems. Equip your business with advanced VOIP features ranging from voicemail, voice to text, soft phones, flexible call routing, auto-attendants, cloud-based call management and many more features at affordable monthly costs.
VOIP system support and systems
Count on Caltalis for comprehensive VOIP system support including implementation and maintenance. We have the experience and portfolio to make your transition from your existing telephony infrastructure to a modern IP based system.